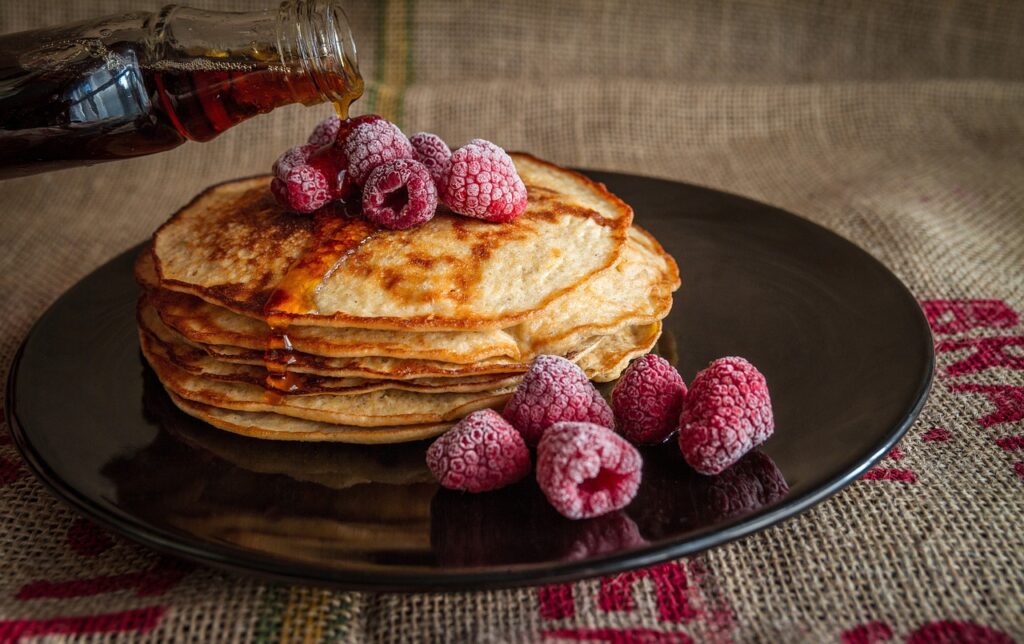 Hello Guys, Thanks for visiting our website. Today we will talk about the "9 High Protein Breakfasts for Weight Loss" and how these high-protein breakfasts will help you in 2023 for your weight loss resolution. So let's dig into the topic and read in brief.
You're probably aware that protein is essential. However, eating protein only at lunch and dinner isn't the best way to go.
In fact, research suggests that spreading your protein intake throughout the day, by including protein in every meal, is critical to maximizing muscle protein synthesis.
If you made a resolution to lose weight and get in shape in 2023, you might be looking for weight loss tips and new weight loss recipes to try! Fortunately, we have some delicious, high-protein breakfast recipes to help you shed those pounds for the morning.
Including plenty of protein in your breakfast isn't difficult, but thinking beyond obvious options like protein shakes and scrambled eggs can be difficult. (There's nothing wrong with either of these options, but eating them every day might get old.)
High Protein Breakfast for Weight Loss
Are you looking for some breakfast meal ideas? Here we are giving you ideas for some high protein breakfast for weight loss.
High-Protein Muffins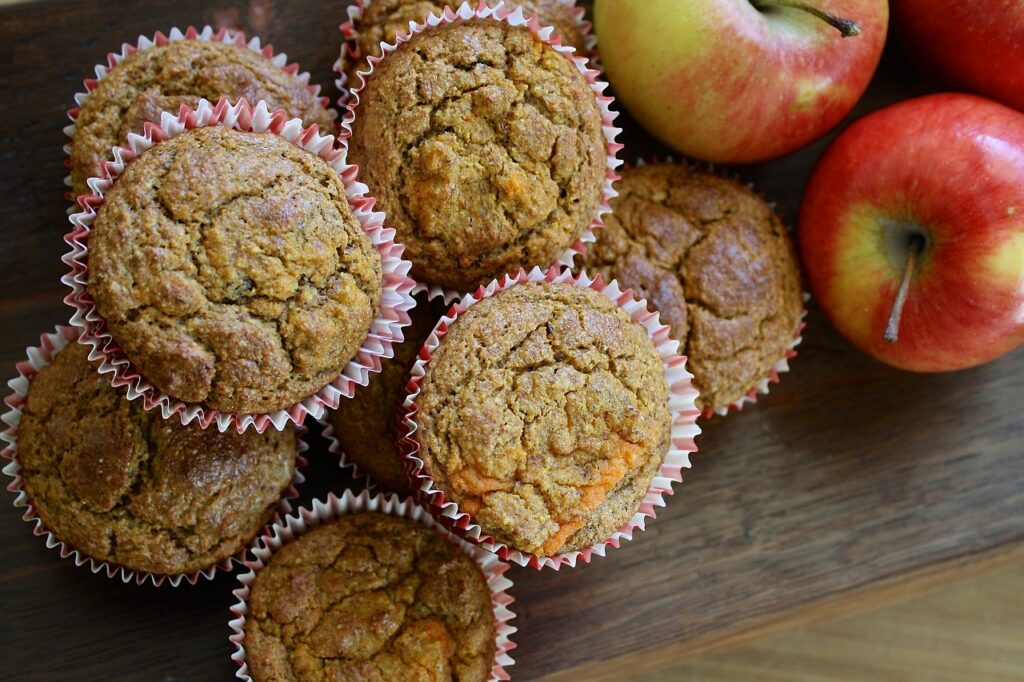 These healthy muffins are high in protein, thanks to eggs, oats, Greek yoghurt, and protein powder, which can help you reach your weight loss goals. Not only that, but these will be ready in under 30 minutes!
Ingredients include: eggs, oats, protein powder, plain Greek yogurt, milk, sugar, baking powder, baking soda, cinnamon, Blueberries
Protein-Packed Waffles
We love these waffles not only for their high protein content (from Greek yogurt, protein powder, and oats) but also because they are simple to make with chocolate! This is my favorite high-protein breakfast for weight loss.
Ingredients include: egg, protein powder, oats, plain greek yogurt, milk, baking powder,
Paleo Smoothie with Yogurt and Granola
This paleo smoothie is excellent for weight loss because of its clean ingredients, protein, and low sugar content.
Ingredients include: coconut yogurt, frozen banana, florets frozen cauliflower, white chia seeds, cashew milk, paleo vanilla or plain protein powder, paleo granola
Oatmeal with Peanut Butter and Banana
Because of its high fiber and protein content, oatmeal is one of the best breakfasts for weight loss. This recipe is naturally sweetened by the bananas and contains no added sugar.
Ingredients include: rolled oats, bananas, peanut butter, almonds, agave syrup
Vegetarian Black Bean Omelet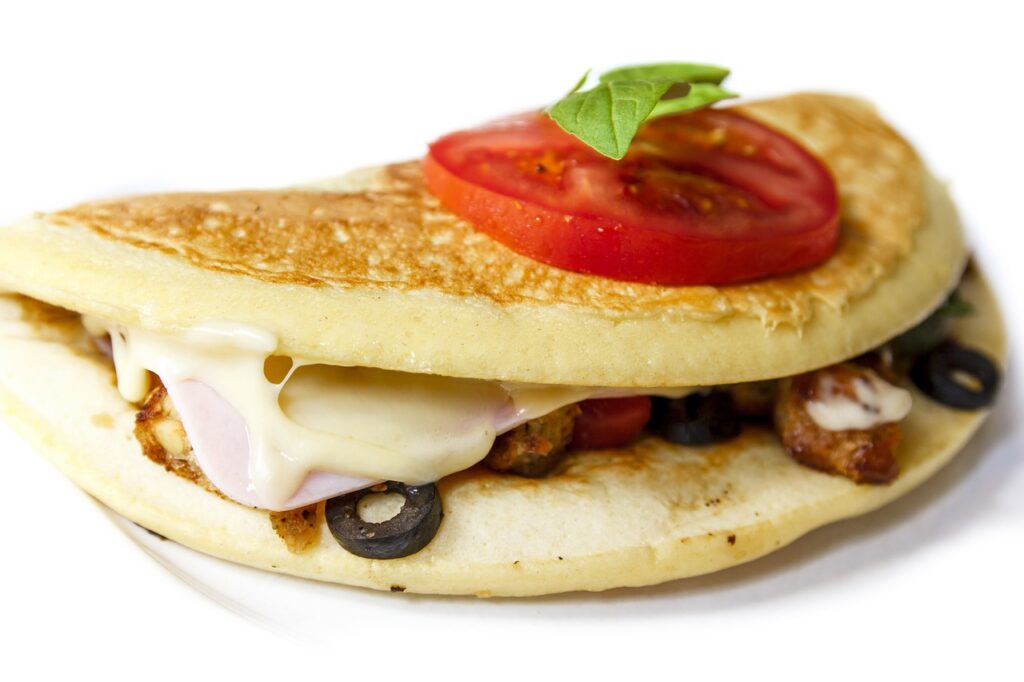 Because black beans are high in fiber, they are an excellent choice for weight loss. When combined with eggs, these provide a delicious protein boost to start your day.
Ingredients include: black beans, lime juice, cumin, Hot sauce, eggs, Salt and black pepper to taste, feta cheese, Pico de Gallo or bottled salsa, avocado
The Perfect Breakfast Burrito
This hearty breakfast burrito is the ideal way to start your day and meet your weight loss goals. The beans will provide fiber and protein, the chorizo will provide protein, and the entire burrito will keep you full and satisfied all morning.
Ingredients include: eggs, milk, chorizo, black beans, shredded taco cheese, avocado, salsa, burrito shells, Hot sauce, Butter
Cinnamon Vanilla Protein Breakfast Bites
This gluten-free, lean protein breakfast recipe is ideal for weight loss. The protein powder, almond butter, and oats combination will provide you with a healthy energy boost to keep you motivated to eat healthy throughout the day.
Ingredients include: Cinnamon (lots), Gluten Free Oats or your favorite gluten-free or grain-free cereal, Nut Butter or Sunflower seed butter, Honey or Maple Syrup, Vanilla, Vanilla Protein powder or peanut flour (Collagen protein or egg white protein also works for those looking for a paleo option), Almond flour
Egg Muffins
These egg muffins are a great weight-loss breakfast because of their clean ingredients and extra protein from the eggs.
Ingredients include: Eggs + Egg Whites, Vegetables (like; spinach, red and green bell peppers, and cherry tomatoes), Herbs and Spices, Cheese, Toppings (Avocado, salsa, hot sauce, and freshly chopped parsley)
Sweet Potato and Avocado Burrito
Finally, this completely vegetarian sweet potato wrap is a great option for a lean, protein-packed breakfast in the morning. You'll be satisfied for hours and won't be tempted by mid-morning snacks. This is my other favorite high protein breakfast for weight loss.
Ingredients include: Sweet potatoes, Black beans, Avocados, Eggs, Enchilada sauce, Cheese, Whole Wheat Tortillas
Final Words:
We all know that protein is essential to better run our body. Protein is the primary structural component of your muscles. As a result, eating enough protein helps you maintain muscle mass and promotes muscle growth when you do strength training.
Study shows that Protein is the single most important nutrient for losing weight and improving one's appearance. A high-protein diet increases metabolism, decreases appetite, and alters several weight-regulating hormones.
In the end, we hope you liked this article. All the ideas (High Protein Breakfast for Weight Loss) are the result of our 6-month research on multiple individuals and it worked for them so I hope it will also work for you.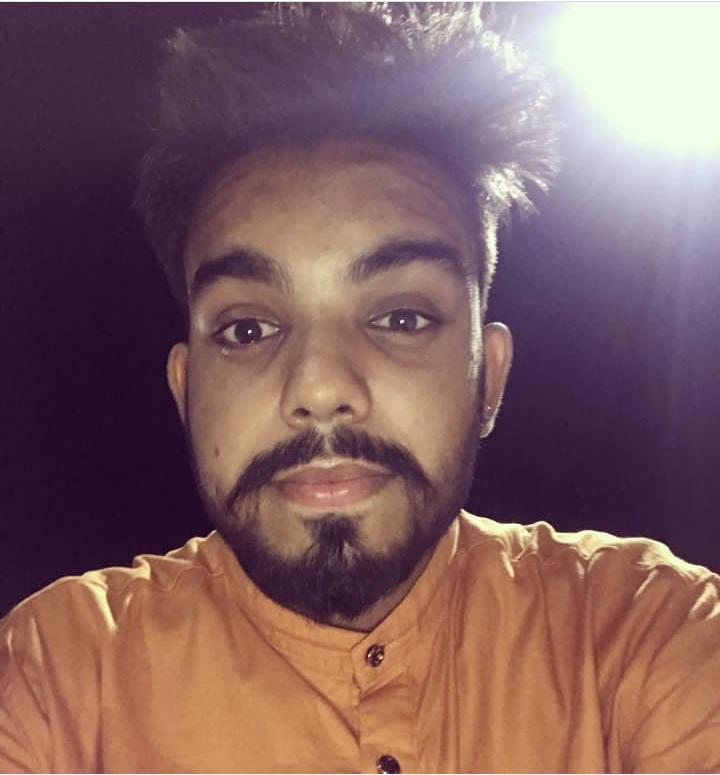 Good day, and welcome to Fitthour. My name is Shubham Vijay, and I am a certified personal trainer and nutrition coach with 6 years of experience in the fitness industry. At Fitthour, we specialize in types of training, such as strength training, cardio, or HIIT, and our mission is to help clients achieve their fitness goals and improve their overall health.